Posted by BeautyMojo on 15th Oct 2015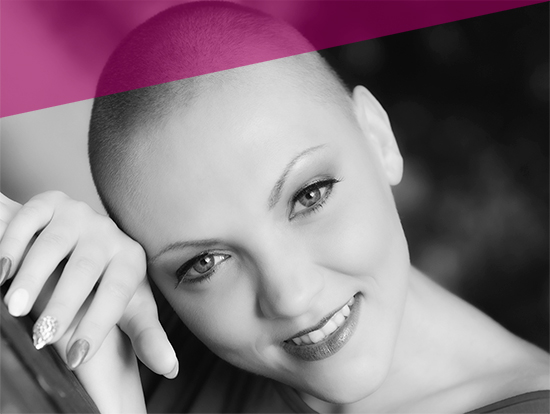 Skincare needs change when you're undergoing chemotherapy or radiation therapy for cancer. Here, we offer some ways to adjust your regimen and create a simple and soothing routine that will help you protect your skin and even give yourself a little pampering during a challenging time.
Starting treatment for cancer is more than a little overwhelming. On top of all the emotions you're dealing with, there are so many things to do and keep track of that your head might be spinning. Even when you have a great support network, it can be hard to figure out what others can do to help.
This is the time when taking care of yourself physically is more important than ever, but so many of us are so used to pushing our self-care to the bottom of our priorities when things get stressful that it can seem like just one more chore to think about skincare too. Fortunately, it doesn't have to be difficult or complicated to change your regimen to handle the common effects of cancer treatments, like dry skin and sun sensitivity.
Before Beginning Treatment
Go through your makeup kit and medicine cabinet and toss or replace any cosmetics, sunscreen, applicators, and skincare products that are expired or even just getting a little old. Aging or often-used products can harbor harmful bacteria that are more dangerous to the compromised immune systems of people receiving chemo or radiation treatments. This could be a great task for a friend or family member who wants to do something to help you!
Make sure that you have high quality sunscreen with a strong SPF such as Obagi Sun Shield Matte Broad Spectrum SPF50, a gentle foaming cleanser, a rich moisturizer free of fragrances or parabens, and a lip balm with strong moisturizing ingredients like EltaMD's UV Lip Balm Broad Spectrum SPF 31, which contains olive oil and vitamin E.
Consult with your dermatologist to find out what kind of side effects you might expect from your particular treatment, and get recommendations for products that are safe for you to use.
During Treatment
Keep your skin clean with gentle cleansers formulated for sensitive skin, like SkinMedica's Sensitive Skin Cleanser. Use warm (not hot) water, and no harsh scrubbing. Remember to rinse thoroughly, because soap residue can be irritating. While you need to protect yourself from germs and toxins, be careful not to over-wash and strip the natural oils from your skin-- this can make your skin even more delicate and vulnerable.
Use your moisturizer every time you wash (twice a day for your face) to combat the dry skin that commonly follows cancer treatments. Moisturizer works primarily by forming a barrier that keeps water in your skin, so make sure you're applying it within three minutes of patting your skin dry. Try Obagi Medical Hydrate Facial Moisturizer or Obagi Hydrate Luxe, both of which are packed with natural ingredients like shea butter and avocado.
Be vigilant about sunscreen! Your treatments can make your skin extra-sensitive to sunlight and even increase your risk of skin cancer, so make sure you never go outside with unprotected skin.
Sometimes patients will develop discolored spots or redness that makes them feel self-conscious. It's usually fine to use concealer or color corrector as long as the skin isn't broken, but you may have to test your favorite products to make sure they aren't too irritating.
After Treatment
It may take a while for your skin to return to normal, so plan to stick with your treatment skincare regimen until you see the side effects clear up. However, you should plan to make sun protection a permanent part of your personal care.
If you have lingering spots or scars that are slow to heal, your dermatologist can tell you whether it's safe for you to use a brightening or repair serum. Some post-chemo patients swear by SkinCeuticals' C E Ferulic Serum, while others find that SkinMedica's Scar Recovery Gel with Centelline helps speed scar healing. You might also find that a BB cream like Cailyn Cosmetics helps to even out your skin tone while moisturizing and protecting your face.
With just a little preparation and research, you can rest assured that you're taking excellent care of your skin throughout your cancer treatments at a time when your body's largest organ needs TLC in order to do its job protecting you. A great skincare regimen is not only good for your body, it can nourish your spirit as well.
Subscribe to our beauty newsletter!